Freediving in cristal clear glacier water Silfra. Visibility over 100m.
Everyday is a good day for a snorkle in Silfra. We always find so much joy in sharing this gem with people from all over the world. Today was a good one- as we had a group of people who decided to go all the way and snorkle the right-above freezing- water in a wetsuit! We usually have one or two daredevils who go for it each trip- but this one was different as the whole group seemed to be eager to test their limits.
As we always try to make our customers as happy as possible- we didn't hold them back. They do have the choice of experiencing Silfra in a wetsuit or a drysuit. Our handsome, blond, viking guide Heimir carefully helped our guests from China, America and Britain, into their tight suits. Some of them squeezing in this kind of suit for the first time in their lives.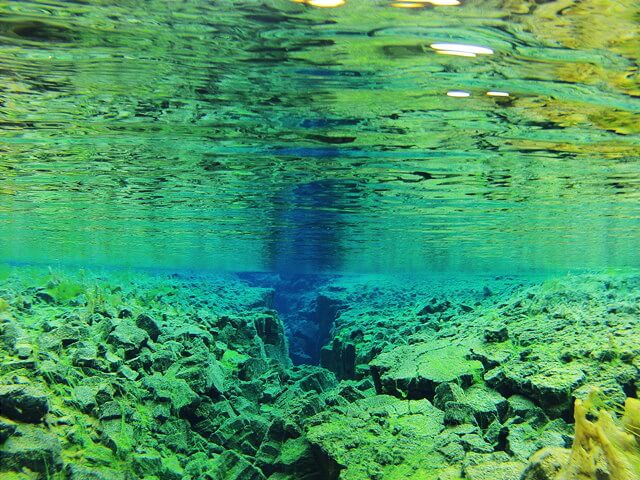 There was alot of laughter and extreme excitement on our way into the water. Now was no time to wait- the most purest water in the world awaits- cameras ready- dive in!
We were incredibly impressed by today's group- what a bunch of seals! Wetsuits offer maximum freedom in the water and our guests took a proper advantage of it. Watching them exploring cracks and continents filled us with such feeling of privilidge- to be a part of their memories of Iceland.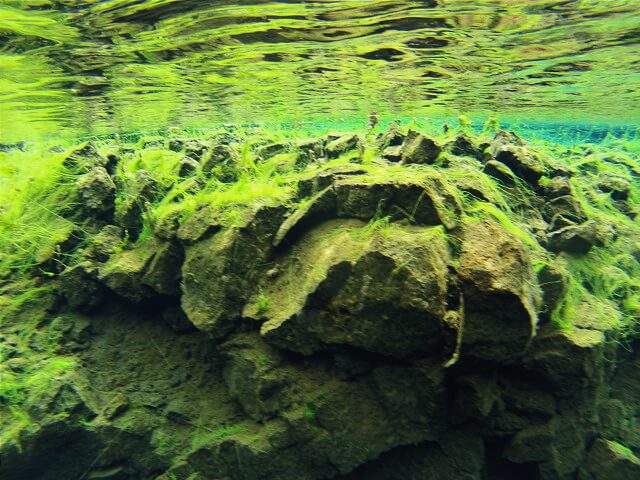 We never get bored with our job. How could we? Witnessing people's first reaction after they get out of the water- specially when they managed to handle the cold as well as this group did- is priceless. People forget the cold and  beauty of Silfra overtakes any other feeling.
They simply can't stop talking about it. The way they express their joy makes our job even more special everyday.
And we get to do it all over again tomorrow.